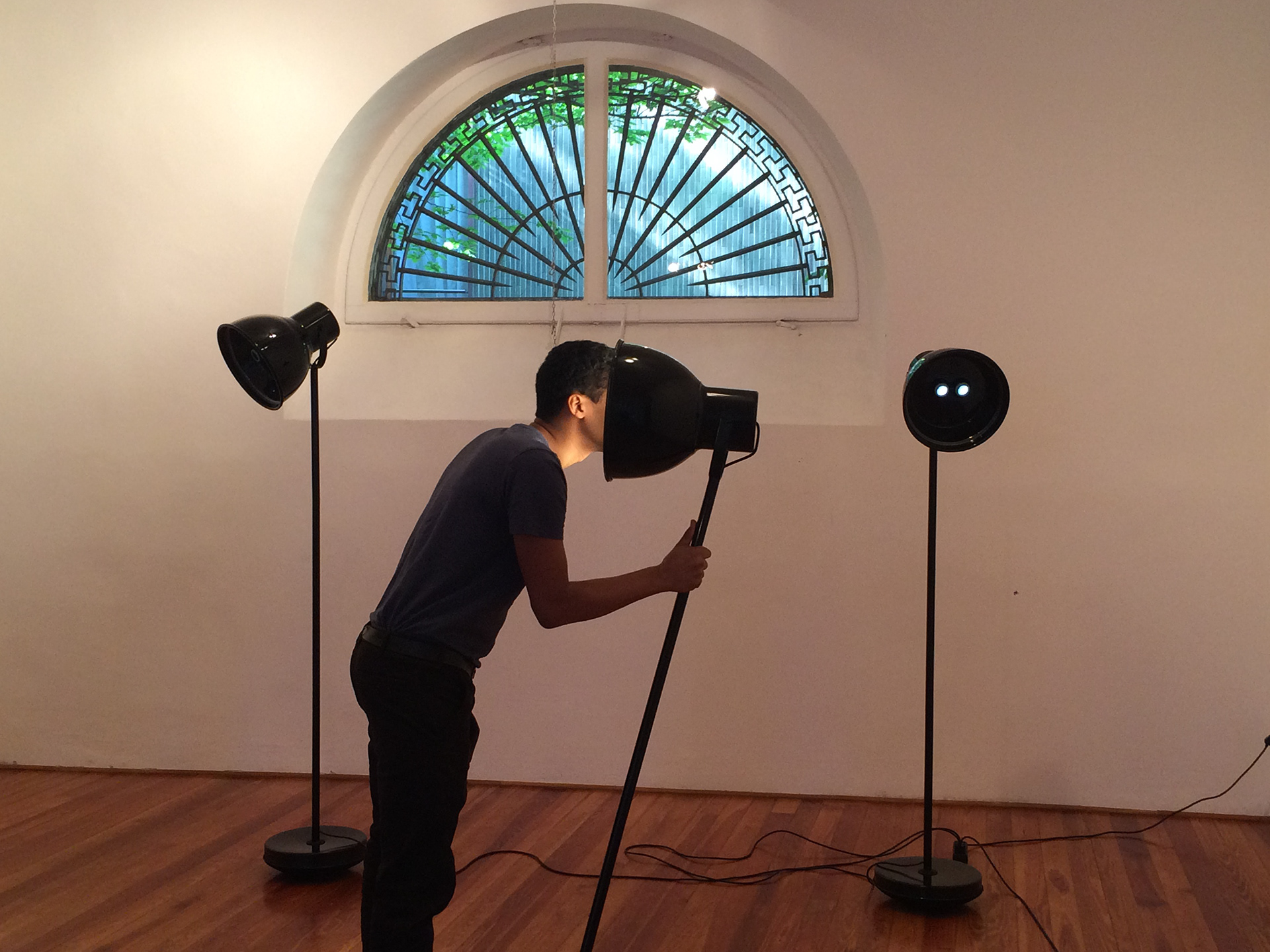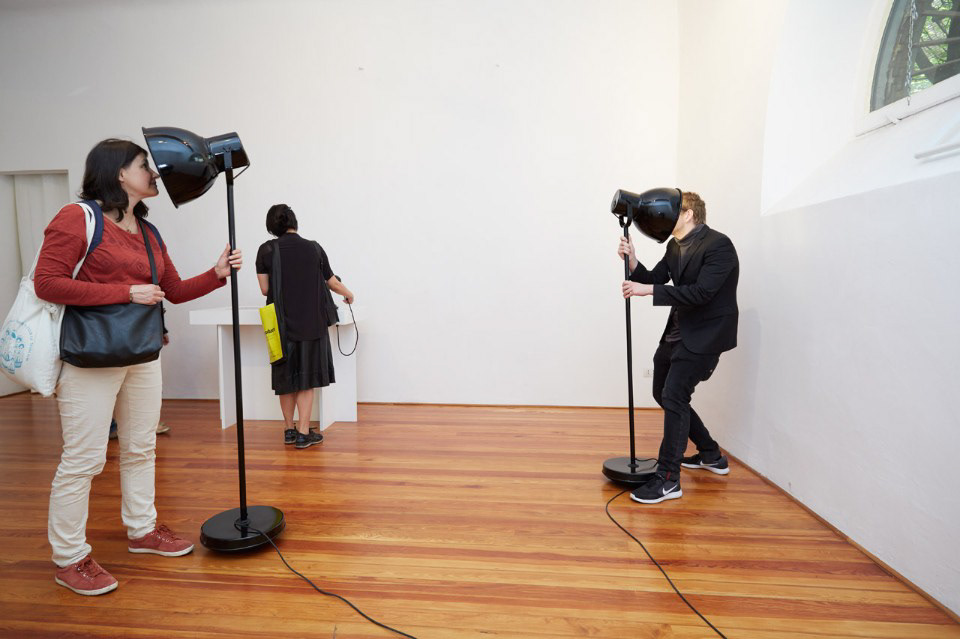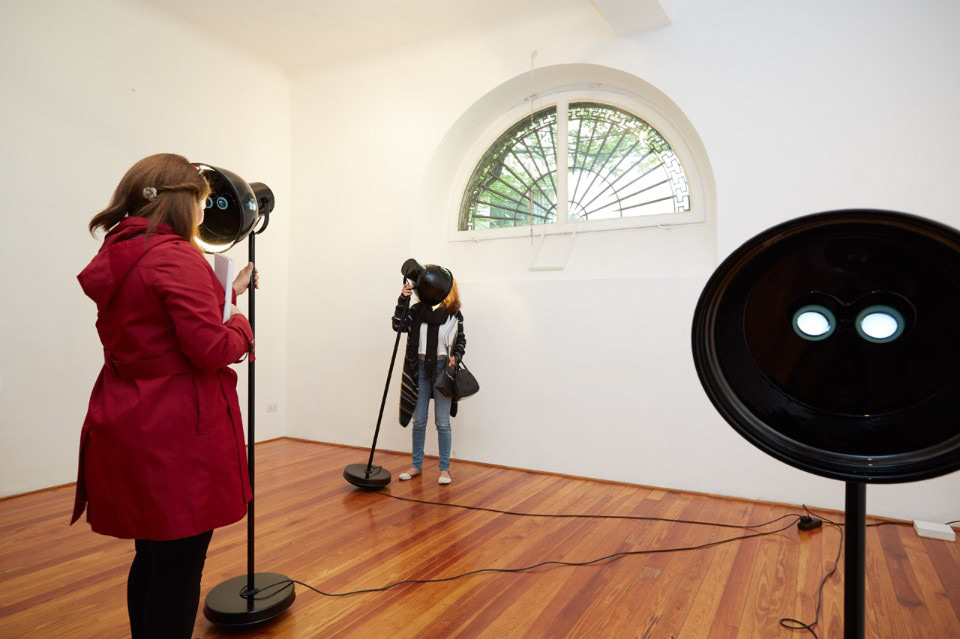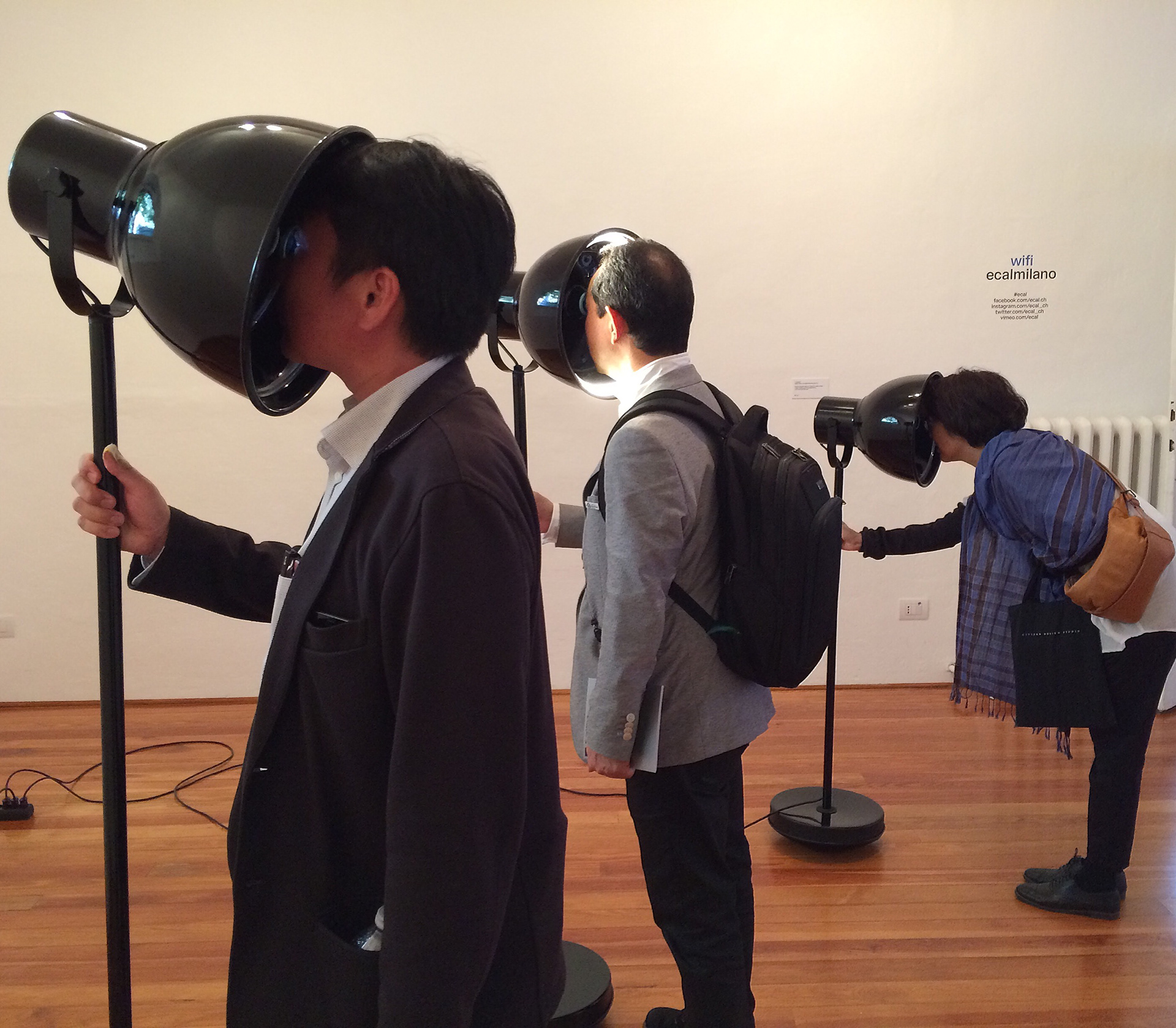 On the occasion of the Milan International Furniture Fair 2016, from the 12th to the 17th of April at the Spazio Orso 16, ECAL/University of Art and Design Lausanne presented a collection of interactive experiments developed by my class of Bachelor Media and Interaction Design. 
Along with Aloïs Geiser, we created "Headlight". 
Rocking lamps welcome faces in a bath of light. Inside, a shining ball is guided along a monumental journey. 
VR content made with Unity.

Sneak peak inside.
(Ball is controlled by tilting the lamp)