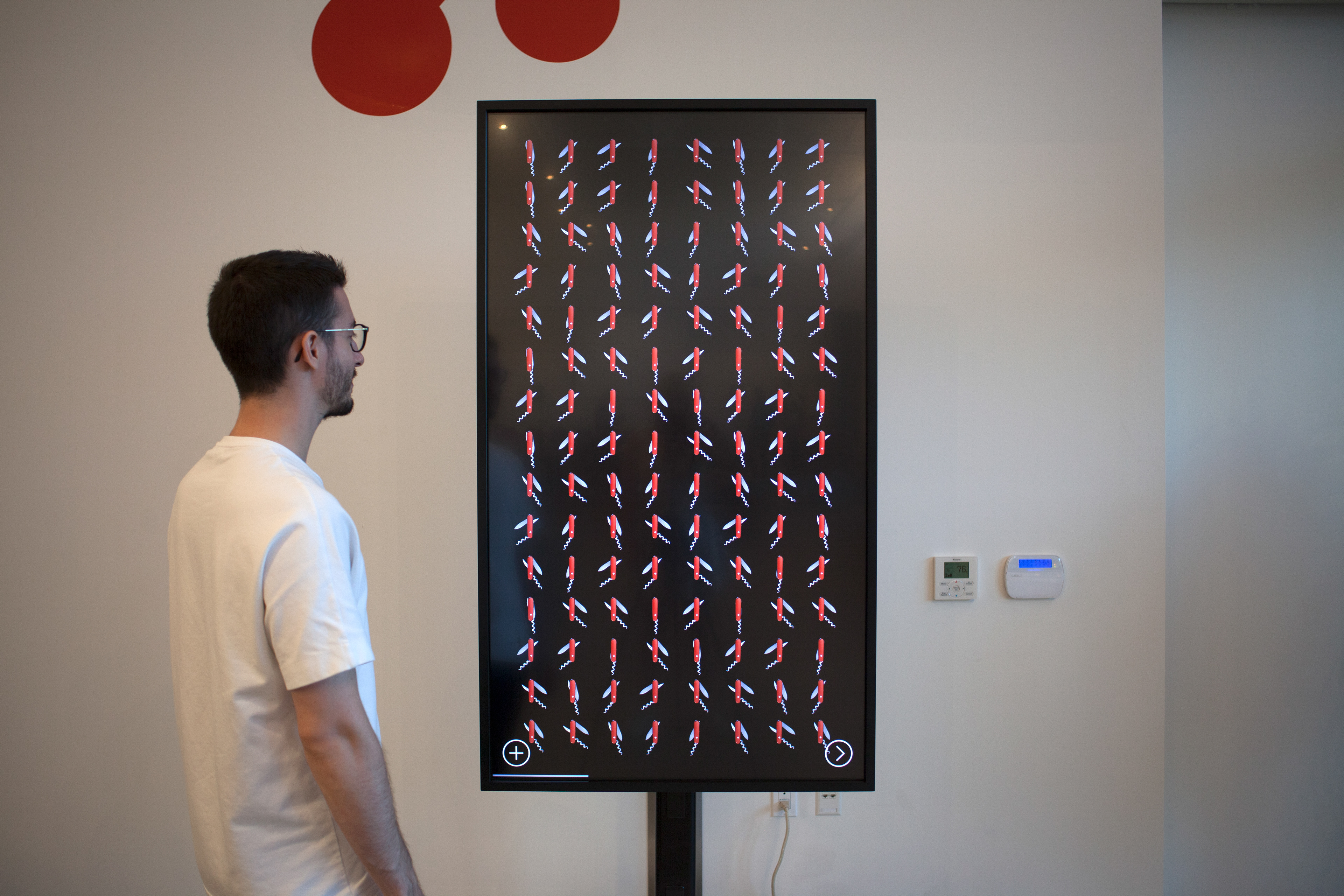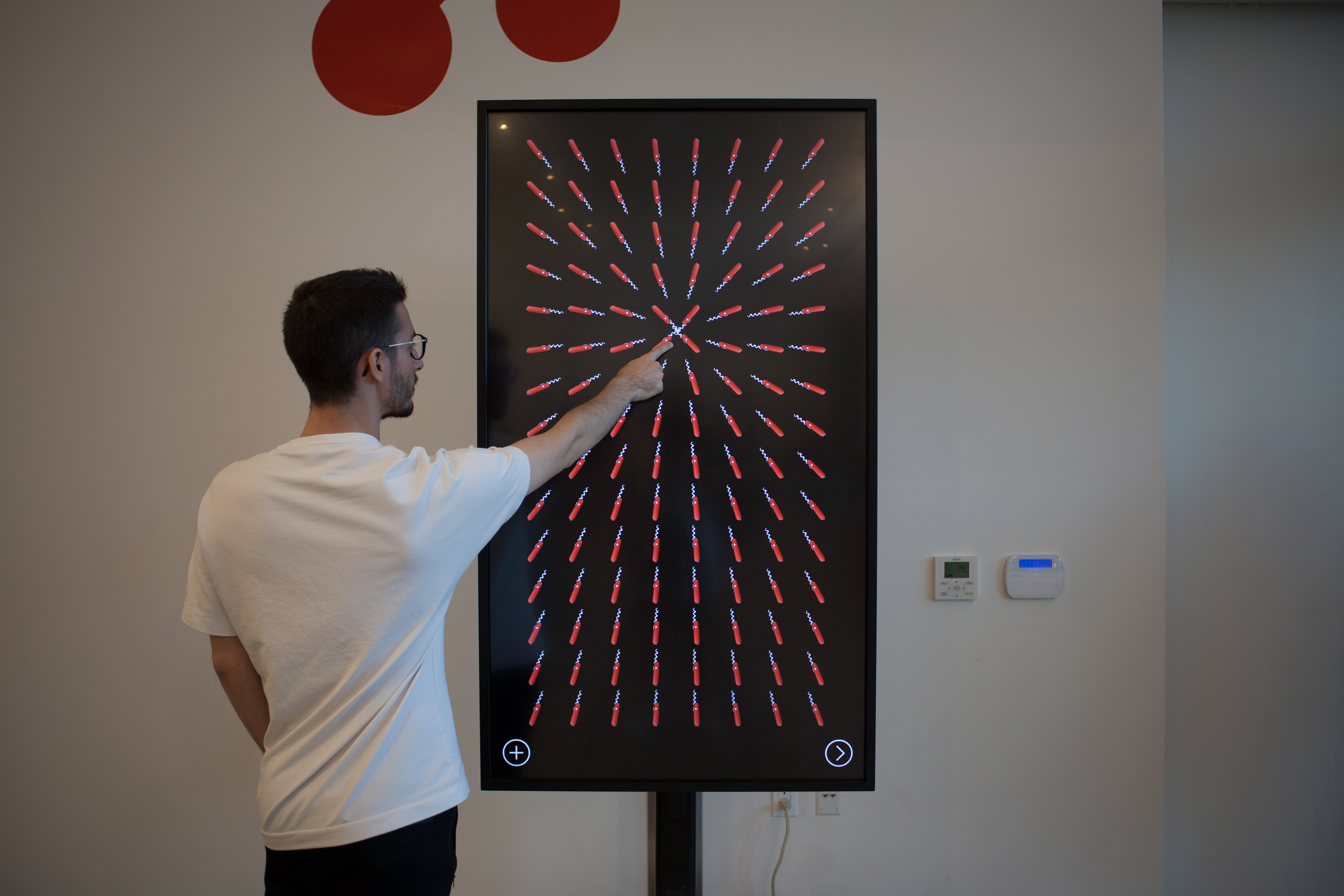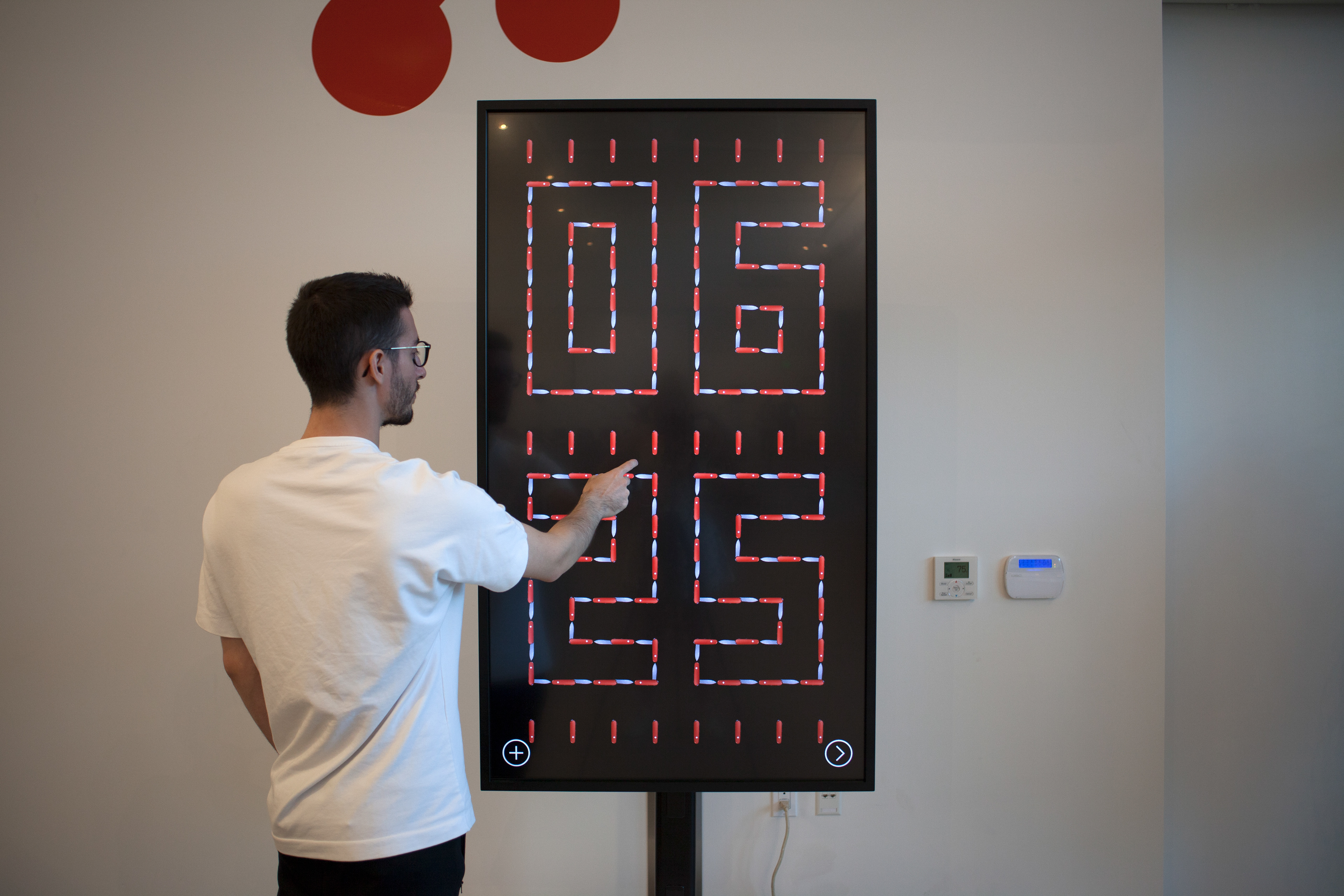 "Swiss Data" is an interactive project produced by my class of Bachelor Media & Interaction Design in ECAL under the lead of Vincent Jacquier and Cyril Diagne, which highlighted six projects intended to display data related to the activities of Swissnex and Switzerland in general in a fun and interactive way. 
This was created on the occasion of the opening of the new Swissnex and Consulate of Switzerland building in San Francisco (Swiss Pier). 
Along with fellow student Erika Marthins, I made an interactive clock featuring Swiss army knives which show the hour upon touch. 
This project was made using p5.js